Experience Essential Oils Membership Presented by Nan Martin is HERE!!!  Exclusive Coaching on Transformation, Functional Wellness, Animal Topics and Essential Oils!

FREE ACCESS to E-Merald Level with THREE Training Bundles!

 Click HERE to LEARN MORE and GET INSTANT ACCESS to E-merald Level Trainings!
Executive Coaching Tools
Here are some executive coaching tools and tips that can help you stay on course no matter what you are doing in life, at work or in your business!

Number 1 Tip: Reduce Your Stress

Dealing and reducing stress is important to transforming stress into success! If you truly want a life of abundance, power and passion, letting go of the triggers to stress and allowing in the connection to all that is has to be an important goal.
When you are stressed, you are not following your heart and intuition and are therefore being controlled by emotional reactions rather than choosing our responses. Also, you become disconnected with your divine source and higher mind that always knows your higher truth and path to success.
Lastly, stress is one of the leading causes of dis-ease and poor health. Please check out Nan's stress free living site for more information or book a breakthrough call to learn more about how Nan can help you let go of stressful reactions!

Essential Oils - Nature's Way to Support our Physical, Emotional, Mental and Spiritual Well-Being

Essential oils can help release physical, mental and emotional stress and I never leave home without them!
As we work together to dismantle old patterns and negative ego and identify your core self, it's important to use tools to support this process. Essential oils are my "go to" tool of choice.

Stress can have a negative affect on your immune, cardiovasular, respiratory, digestive and endocrine systems. And cause you to lose sleep. If you are not physically at your best then those subconscious negative thoughts and emotions always seem to creep in and try to get us off course.

Here are just some of the emotions that you may experience when you are stressed:

Loss of Concentration and Inability to Focus
Feelings of Overwhelm

Feelings of Apprehension and Insecurity
Fear and Nervousness - Body goes into "Fight or Flight" triggering Adrenals.

Irritability and/or Sadness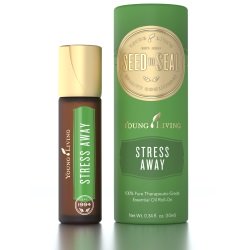 Roll Away Stress with Stress Away Essential Oil
There are a variety of essential oils to help with the physical and emotional aspects of stress! Here are a few recommendations:

I've created an entire website devoted to teaching you how to effectively use essential oils. Click here to explore more!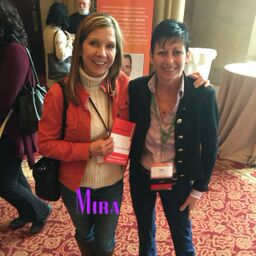 Stress Reduction Books

As the author of Stress Less Transforming Stress to Success, I understand how to coach you through any stressful experience.
I know how to teach you the various techniques that work in helping you overcome the stress so you can effectively move forward into a life of purpose.
Click here to learn more about my Stress Less book. 
"Nan has done it again with Stress Less. This book is concise, powerful and gives you simple tools to help you eliminate stress easily and effortlessly . The ERASE Formula really works!" - Barbara Rasor, Emotional Intuitive

Life Coaching > Executive Coaching Tools