Nan Martin Speaking Events
Where is Nan? Upcoming Events

---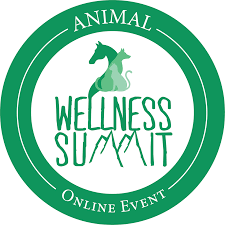 This is NOW an Ongoing Membership Event in which you can participate year round for a low monthly fee! Live coaching calls, mini-workshops and more! Check it out at the link below!

Nan presented at this FREE animal summit in November 2017 and in 2018! 50+ EXPERT speakers in their respective field & passionately sharing timely and relevant information to help you feel more empowered with caring for your four legged family members in the best way possible!
Please subscribe to our newsletter to stay up to date on upcoming events and lots of life changing tips including Ask Nan, where you can ask a question and personally have it answered!

Past Events - Sorry We Missed You!

Nan on Starseed Radio Program speaking about Genetic Coaching and how it can help you discover more of your spiritual path!

Nan Martin and David Neagle at Luxury Workation Belize
David Neagle Mentoring
Nan worked with David Neagle in Private Coaching Program and attended his Belize Luxury Workation. Investing in yourself always pays off. It was an honor to work with David personally and his team now for over five years.

Want to be the best? Then surround yourself with those who are the best. My forte is doing the emotional and mental breakthrough work that is required to create the life and business of your dreams. David is my success and entrepreneur coach. Why re-create the wheel, right? Those of us who are and want success have a team around us that have paved the way so we can walk through all the parts in getting there. What are you waiting for?
Pamela Bruner Event

 Tapping into Wealth and Business Mastery at Transform 2015 with Pamela Bruner Nan and Pamela will be speaking on stage about how and why entrepreneurs and corporate professionals have lost the sense of who they are and their intuition; and the power of the authentic SELF. And more importantly how you can RE-DISCOVER the Gift of YOU!
Young Living Essential Oils Grand Convention, Grapevine, Texas 2015: Find Nan and get your Stress Less Transforming Stress to Success Book Signed!
Angelique Rewer
Angelique Rewer's Live Event Mastery - March 2015, Speaking Topic: Top Three Ways Entrepreneurs Sabotage their Success
Life Coaching > Events