Business and Life Coaching Expert
Schedule a Discovery Talk With Nan

Click Here To Learn Why You'll Want To Work With Me.

If you think coaching may be the route for you, or if you are interested in learning more about what Nan can do for you, then it's time to schedule a Discovery Talk!

The Discovery Talk is a complimentary call where Nan can help you see where you are stuck or not moving forward in your life, business or relationships. She also can see what would be the best way forward and make sure that working together would also be a good "fit". That is important to having life changing results.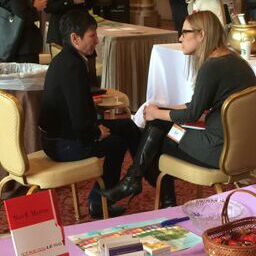 Even though it's a short call, most people benefit from the call and are able make some change immediately. That is the power in Nan's intuitive work.

The call can be done either by Skype or phone. Nan is based in Port Saint Lucie, Florida and therefore international calls will be done via Skype. If a time is not right for you, please call the office at 561-315-6334 or contact Nan to arrange a time via e-mail.

Nan looks forward to connecting with you during the Discovery talk and helping you transform your fears and negative beliefs into your greatest gifts!

Schedule Your Discover Talk with Nan Now!


Life Coaching > Business and Life Coaching